Chris Jones is a freelance graphic designer in the Baltimore MD area. He has served as programming director for the Baltimore AIGA and eventually served as president of the Baltimore AIGA for three years. He continues to focus on brand development and supports businesses with his design, illustration, and web development skills. You can see more of Chris' work at his website, www.brownhornetdesign.com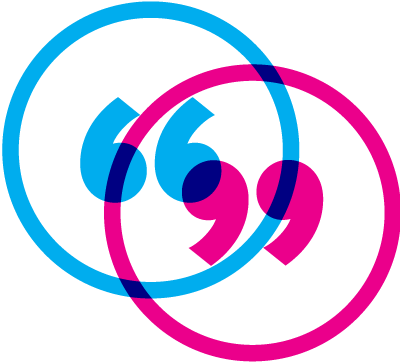 Let me begin by stating that I never studied design in school. I went to Loyola College, a University now, and I remember just being the guy who could draw the best in advertising classes. Other students wanted to pair up with me because they knew that they had someone who could draw.
In late 1994, when I graduated Loyola, I got a job at a place called Waverly Press. Working there was a pretty good experience because I got to take a job all the way through to the printed piece. I would meet with internal clients, find out what their problems were, come up with some sort of creative concept, work with a writer, work with the client to see if our idea works for them and once that's approved I had to set up my own files for the printer, and see the job through to the printed piece.
After working there for four years they were bought out, I was laid off and given ten months of severance. I looked at the buyout as an opportunity for me to kind of see what the world is like and maybe to do something a little different. I listed my name with a couple of professional placement firms in town and ended up finding myself quite busy. I would get a freelance job, go to an agency and do whatever it was that they needed to be done. I ended up doing that for about six or seven months. It was sort of like being a relief pitcher. It's not for the timid. You come in and no one has either the time or the inclination to show people the ropes, but that experience did give me an opportunity to sit back and say to myself, "Well, you know I'm actually pretty good at this". 
Once the places that have hired you see that you're pretty good at doing the jobs they need done, they usually begin to pull work out of the closet that they've been holding, waiting for someone they trust to come in and help them move it along. Pretty soon the placement firm began to give me a lot of work in design offices as a free-lancer. The only problem was that I ended up having to literally keep my schedule pretty wide open. I had no idea from day to day what my next week's schedule would be like. Even though I was doing fine financially, I finally figured out that I needed to try to get some freelance work on my own. I needed to have my own stable of work that would allow me to exercise my own creativity so that I'm not trying to force feed someone else's concepts into any project I'm working on.
I told myself that I'm going do my own thing, whether it's creative work that never gets to see the light of day, but is useful just to keep your engine going, or creative work that I'll get paid to do. In the beginning I was functioning like a one-man baseball team. I was answering my own phone, doing all the client contact work, designing everything by myself, preparing all the work for the printers, doing this, doing that, playing the infield and the outfield, and finding plenty of stress fractures in doing all that.
However, I ended up really connecting with lots of client contact reps, marketers or consultants. People who were telling their clients that they needed to do better marketing and that they needed to work with a good graphic designer. I've never actually hired employees. I've had situations where I farmed some work out, but, to be honest, I've never really felt that I was ready to actually hire someone else to help me do my job.
"I remember calling the then president of the local AIGA group and asking him "What is the job you can't fill?" He said "Programming". I told him that I'd be happy to be your programming person if no one else wants to do it."
I joined the AIGA Baltimore Board in 2005, in part just because I wanted to meet a lot of other local designers. I remember calling the then president of the local AIGA group and asking him "What is the job you can't fill?" He said "Programming". I told him that I'd be happy to be your programing person if no one else wants to do it.
Of course, no one else did. I quickly found out why. The programing chair of any AIGA chapter is a really tough job. Not much money as it's a volunteer role. Not many designers who have the time or the willingness to help and those who are willing to help out often get burned out pretty quickly. I became president of the local chapter in 2008 and served until I left the board in 2011.
I think as a working designer one gets his or her head down and just concentrates on doing their own stuff. "Breathing their own air", so to speak. And that isn't always good. Before I got involved with AIGA I really didn't personally know any other designers. When I joined AIGA I got to meet a lot of other designers and learn about all the things they have gone through and how they have dealt with their own problems and come up with their own solutions to those problems.
I think when you join a board like that, instead of focusing merely on what you see and what your own problems are, you begin to see the whole world. You also begin to get a sense of where we were, where we are, and where we may be going in terms of design. As a matter of fact, it wasn't until I joined the board of AIGA that I even had a sense of the history of design in Baltimore, a history that is incredibly rich.
I taught a class at MICA where my whole focus was creating real world experiences. For instance, I would give the students an assignment to create a TV ad with a deadline to get their work in. If a student missed the deadline and offered up some cockamamie excuse about why it did not get done, I would tell the student that he or she would have to imagine that I'm a client and I've written a check to buy an ad that will be shown on this year's Super Bowl. Because you didn't get your design submitted by the assigned deadline, the ad time is black and we all just lost twenty million dollars.
I went on to say that a client couldn't care less that a hurricane flattened your home and your office. I've learned that bitter lesson over many years of dealing with real clients under real circumstances. It's absolutely real that client expectations have certainly ramped up, but in order to do the kind of work I really like, I have to have a bit of a bubble around me saying to the client that I really need this much time in order to do the kind of a job you're expecting me to do.
At some point when I was growing up I began to accept the fact that if there was something that I wanted, then I would just have to figure out a way to get it myself. That I couldn't depend on keeping a good job forever, as young people used to do years ago. Maybe that's how I ended up being self-employed. It's now reached a point where I can't begin to imagine working for someone else. Working for myself has given me the freedom to choose what I want to do and when I want to do it. Having that freedom has it's obvious down side, of course. But, for me, walking down that road is well worth it and I'm very lucky that I'm married to a wonderful lady who accepts the price we have to pay for that choice.
Of course, to a certain extent I'm in somewhat of a reactive position as it relates to clients. Most of the time I'm waiting for a paying client to come to me with a problem that needs to be solved, but there are now lots of things a designer like me can do speed up the process of selling my services, like writing a book or adding to a blog. These kinds of things do not necessarily bring in money directly, but what they do is bring in a level of creativity that I think is important and restorative. On the other hand, today there are ways to actually get things out there to be sold directly to people and lots of designers are doing just that.
"The simple fact is that designers, like everyone else, cannot predict the future. When the economy is booming designers like me are busy. When the economy slows my work also slows down. Which is why I cherish every client contact that I have."
The simple fact is that designers, like everyone else, cannot predict the future. When the economy is booming designers like me are busy. When the economy slows my work also slows down. Which is why I cherish every client contact that I have.
I think I know myself pretty well. I'm not a Paul Rand who was able to get a job, disappear for a couple of months, return, and say "Boom. Here it is. No changes allowed." Even if I might someday get to that level, I would never consider what I have done, "art". My form of art is working with a client, getting to know their business really well … in some cases even better than they do… and coming up with something that my client really needs to achieve their goal.
Over the years I've been through a few rough times, but I take heart from he knowledge that 99% of the people living on this earth would probably be more than willing to change places with me. To get to where I am today I
had to learn a level of bravery that I don't know if I could duplicate elsewhere.
I can't tell you what the future will be like, but I do know that, whatever it turns out to be, I am determined that staying creative will get me through it. To me, creativity, like breathing, is an ongoing process and designers who save their creative moments only for their clients are at risk to diminish their ability to call on their creativity when they most badly need it.