Eddie Opara is a partner at Pentagram, the world's largest independent design consultancy. Based in Pentagram's New York office, he has worked with companies and organizations including Fast Company, Codecademy, Samsung, Cooper Hewitt and many more.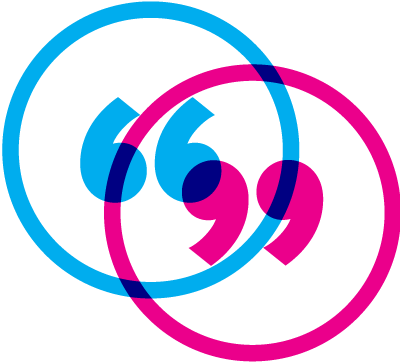 It all began in church. My mom would take me to church on Sundays and I was always a bit naughty. To settle me down, she would put a piece of paper in front of me and I would draw, and a sense of proficiency just kind of grew. So, my mom was really my first client. She belonged to many organizations and associations in London, and still does. One day she asked me to design a logo for one of those organizations, which I did. She said she loved it, but she wanted me to change it. She asked me to adjust it a little bit because she had shown it to some of her associates. I refused. So, just like a real designer, I began to discover the real meaning of "rounds."
I enrolled in The London College of Printing (LCP), as it was called back in 1990. I started my undergraduate degree in 1991, finished in 1995, and then pursued my graduate degree from 1995 to 1997.
I applied to the Royal College for a course that was connected to design and technology and I was really gung ho about it. Unfortunately, I didn't get in. The other school I applied to was Yale, which focused strongly on conceptual work. I was accepted and was really happy about it. LCP was a school that had focused on typography and craftsmanship. Yale was slightly different, which allowed me to connect not only to people in an art school, but I could also connect to people from different arts, such as architecture, music, and school management. I began to dramatically expand my horizons.
The school was kind of divided between the theoretical and the conceptual, not at all like the commercial world as we know it now. They wanted students to examine who they are and what they can relate to, and a student either rejected that proposition or accepted it.
At the time, the web had just started to blow up and I was asked by George Plesko, another student, but an undergrad, to work with him to design and build a website. Neither of us knew how to do this, of course. But, it took us only an afternoon or an evening to understand html, which is pretty straight forward once you get used to it, and we built the site. It turned out to be pretty good. We said to each other "That was pretty neat. Let's see what else we can do."
The interesting thing for us though was that, although we were quite exploratory, our teachers at the time were sort of dubious. "What's this going to produce in the future?" We really didn't have much of an answer until a professor, Professor Edwards, started talking about dynamic content. This is the idea of ever changing content through content management systems and customer relationship management.
Back in 1996 we really had no idea what he was talking about. Edwards took us for a tour of a company called "Art Technology," now a part of Oracle, who was dealing with virtual space and communication, the idea of the sharing of knowledge between people in a virtual space. We thought this was pretty amazing and we wanted to become part of this company, and so we did. We then found out that one of the owners, who I am still friends with today, was married to Judith Donath, a professor at MIT, who was working on social media. We started to utilize those propositions in our work. We called it "living applications," and we built them for ad agencies and integrated them into Sony's work.
When we would be out giving talks about living applications, people couldn't understand anything we were doing at all. I would look in the commentaries after giving a lecture, just to see what people had written, and some people would write "That was interesting," but others would write, "I don't know what in the hell you're talking about! This is absolute rubbish." I was a bit dismayed. It's bloody social media! It's bloody Facebook! It's Instagram!
It dawned on us that we had these ideas about different ways to communicate, but nobody could think of a way to channel our ideas into a global system. Then, I got a call at about two in the morning from a friend of mine who asked, "What do you know about this dynamic content stuff?" I said, "A fair bit." He said, "How would you like to work for Imaginary Forces? You're a good designer, let's see what happens." I was thrilled to work on this type of project, so I left and moved to New York. After I moved to New York City in 2002, I worked for Imaginary Forces for a year, and then moved on to 2X4. So, it really took me about five years after graduating to really get rolling. I worked with companies such as Prada, Vetra, the Brooklyn Museum, The Studio Museum in Harlem, Lincoln Center, and such. It was really inspiring, to say the least. My creativity had blossomed. Then, on October 1, 2010, my whole company moved into Pentagram.
"My first studio was run out of my bedroom. Then it was in my living room, and then in a small studio space which, over the next five years got larger and larger. But the difference between then and now is that, at Pentagram, a designer belongs to a very collegiate community where he or she has like-minded personalities and friends who fundamentally approach design very differently."
My first studio was run out of my bedroom. Then it was in my living room, and then in a small studio space which, over the next five years got larger and larger. But the difference between then and now is that, at Pentagram, a designer belongs to a very collegiate community where he or she has like-minded personalities and friends who fundamentally approach design very differently. So, you learn from everybody and they learn from you, which is very important. No one is above you. No one is below you. Before coming here, I didn't have that. I was running everything, doing everything.
One of the interesting things at Pentagram is that we have a central accounting system. When I was running my own business, it was just my office manager and myself. After the recession I had to let certain people go and I was forced to do it all by myself. That was very, very difficult. It only lasted for six months, thank goodness. I was forced to handle, on a bi-weekly to monthly basis, all the finances as well as all the health benefits, insurance policies, paychecks, taxes, etc. When you're trying to focus your attention on growing, or just stabilizing a company, as well as attracting new business, that can be an incredibly tricky task.
It's a wonderful thing to start your own business, but there are so many things that make it very hard on a day to day basis to really just be a designer. In the end, you are an owner, an administrator, and only to a certain degree, you're a designer. Unless you have a business partner or other employees who can actually do all these things.
Design businesses are always going to be expanding and contracting, expanding and contracting. It's just something that cannot be helped. It's a capitalistic system, and it's all about growth. To be able to compete, you must grow, and growth is nothing to shy away from. It's also nothing to be sniffed at either.
Pentagram now has twenty-one partners, the largest it's been for fifteen years, but we still want to explore different avenues of design. We still want to introduce new partners because we also have older partners and younger partners.
Here at Pentagram we all seem to have a sense of caring with our clients and our employees. We are certainly a very large design firm, but we don't have any "account managers," or what you might call "art directors." We have partners, associate partners, designers, junior designers, and interns. That's how we've always done it. One might even call it a small "collective."
When we meet with a client, big or small, it's usually just one of the partners making a presentation to twenty or thirty people. Why just one of the partners? Well, at that point it's really all about our concepts, our ideas, our minds. Later, when we begin to turn those ideas into visual and verbal artifacts, we work as teams. Usually these teams start out at about six people and may eventually build up to thirteen, maybe fifteen, which is pretty big for us.
We never speak to our clients about technology, although we may talk through it. You just have to be a designer and break it down for a client. Sometimes clients come to you and say, "We just want so and so" and you say, "Have you considered exploring different avenues?" They reply, "Well, not really. We're on a time limit here." You say, "No problem. We should orient ourselves, explore, and find new avenues that are potentially different from your competitors."
"I'm still trying to figure out what I'm really good at. Unfortunately, it might take me twenty years. I'm not joking."
We also work hard to write clearly and well. When we do this well, we hope to be seen by our clients as more than just another firm, more than just a consultancy. We hope to be seen as a right-hand person that they will always need. These are the kinds of fundamentals that some design companies have figured out and are slowly moving towards.
When I was asked to become a partner I was delighted, but I had to think hard about it. I was asked to show my financial numbers, which were healthy. The partners wanted to be sure that I knew how to make a profit. They always try to make sure that any new designer they invite to join Pentagram has an established reputation, established clients, and the ability to run his or her part of the business sensibly and profitably.
Getting back to the design business, one piece of advice I would give any designer who's trying to run a successful operation is to make sure that you don't hire any clowns; people that have what we call "the black cape," that think the bees knees of everything. If you do get one, you have got to get them out of your company immediately because they can ruin you.
I realize that I belong to a new generation of designers, and that I'm still trying to figure out what I'm really good at. Unfortunately, it might take me twenty years. I'm not joking.